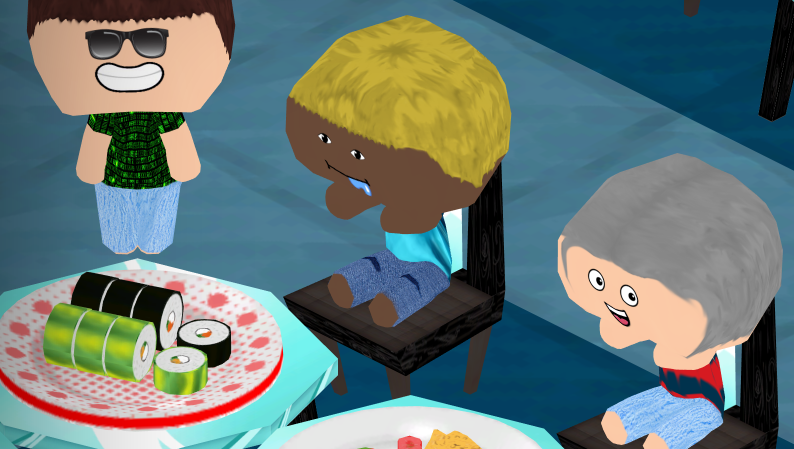 Hey there, Food Friends fans! We're thrilled to bring you the latest update packed with fantastic features and improvements that will take your culinary adventure to new heights. Get ready to indulge in the delicious world of Food Friends like never before! Let's dive right into the highlights:
---
🍽️ New Recipes: We've added a tantalizing array of fresh recipes to spice up your culinary repertoire. From savory classics to exotic delicacies, there's something to satisfy every palate. Expand your menu, impress your customers, and unlock even more delectable dishes as you progress. Get ready to whip up culinary masterpieces that will leave everyone craving for more!
🎨 Mesmerizing Visual Upgrades: Prepare to be amazed by the stunning visual enhancements in Food Friends. Our dedicated team has worked tirelessly to create a feast for your eyes. From mouthwatering food items to charmingly detailed environments, every pixel has been meticulously crafted to immerse you in a visually delightful experience. Get ready to be transported to a world where the colors pop, and the textures entice!
🎮 Enhanced Gameplay Experience: We've fine-tuned the gameplay to ensure it's smoother and more enjoyable than ever. We've listened to your feedback and made several improvements based on your valuable input. From faster cooking times to streamlined inventory management, we've taken care of the small details so you can focus on creating culinary wonders. Prepare to feel a renewed sense of excitement as you navigate through the game with ease.
👥 Connect and Compete with Food Friends: Socialize, collaborate, and compete with a community of fellow Food Friends enthusiasts! Our new social features make it easier than ever to connect with other players. Share tips, exchange ingredients, and join forces in exciting team challenges. Show off your culinary skills and climb the leaderboard to become the top chef in the Food Friends universe. The more, the merrier, so let's cook up some fun together!
📖 Uncover Engaging Stories: The captivating stories of the charming characters in Food Friends continue to unfold. Immerse yourself in heartwarming narratives as you build relationships with your fellow chefs and customers. Experience the joy of connecting through food and witness the power of friendship in a world where culinary adventures are at the heart of every tale.
🐞 Bug Fixes and Performance Enhancements: We've been hard at work squashing bugs and optimizing the game to provide you with a smooth and seamless experience. Say goodbye to those pesky glitches and hello to a more polished gameplay environment. We value your feedback, and your input has helped us make Food Friends even better!
---
So, what are you waiting for, Food Friends? Update your game now and get ready to embark on a culinary journey filled with new recipes, stunning visuals, enhanced gameplay, social connections, and unforgettable stories. Let's cook up some extraordinary memories together in Food Friends!
---