---
Do you want to show your badges? Show off your Discord Badges and create your own Custom Badges too. Upload your badges, give them to your members and see their badges. There are badges by playing games, and Discord official ones will appear too!
This is a help article to create badges in your server, give them, and showing them. Make sure you have T4 in your server, or otherwise, Invite T4 now.
We will create a badge called vip for this tutorial and give it to @user.
"/create vip"
"/upload vip" (and attach an image to the message)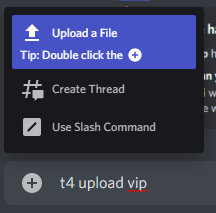 You will see a message with your attached image like this: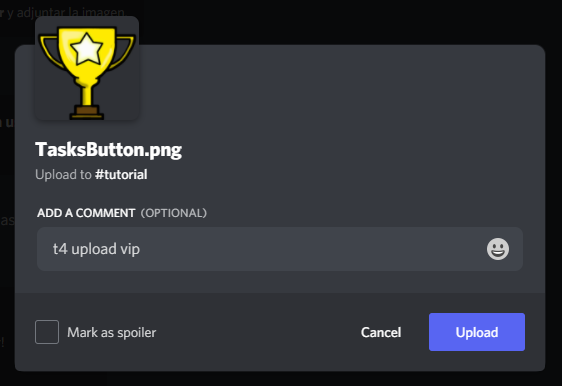 You are ready. You just created the vip badge.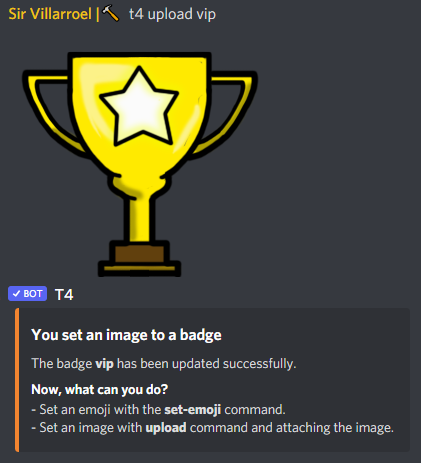 "/give @user vip"

"/badge @user"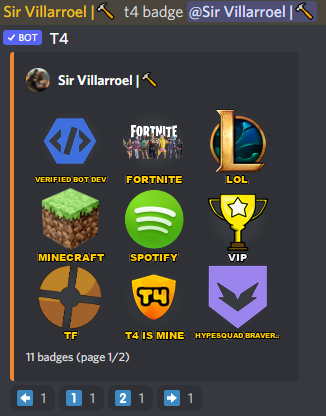 Keep in mind: Some commands may change over time. So, if a command doesn't work, send us a comment!